R A M B I K I 別注 小型蒸留器
¥72,600
(税込 incl.tax)
ORDER > contact@rambiki.com


ご希望の商品・個数・ご連絡先を上記からお知らせください。
RAMBIKIのこだわりを別注仕様で製作した小型ガラス蒸留器のセットです。桐山製作所にて、美しい理化学用耐熱ガラスで制作されています。IHヒーターで加熱調整(オイルランプ等の弱い直火も利用可能)でき、手軽に蒸気蒸留を楽しんでいただけます。

*在庫がない場合、納期2〜3週間程度です。
*御注文、御見学を御希望の方は、メールにて御連絡ください。
*IHヒーターは別売です。
*メーカー直送、送料のみ着払いとさせていただいております。
*銀行振込、カード決済、PAYPAY決済がご利用になれます。
・3段式 ガラス容器(冷却・蒸留・沸騰)
・2段式 SUSパンチング板(試料・IH用)
・オイル受け皿
・フラスコ 300ml

*オプション
・ラワン合板木箱ケース+お試しスパイス:¥11,000-(税込)
・アルミ製オカモチケース + ロゴCS:¥22,000-(税込)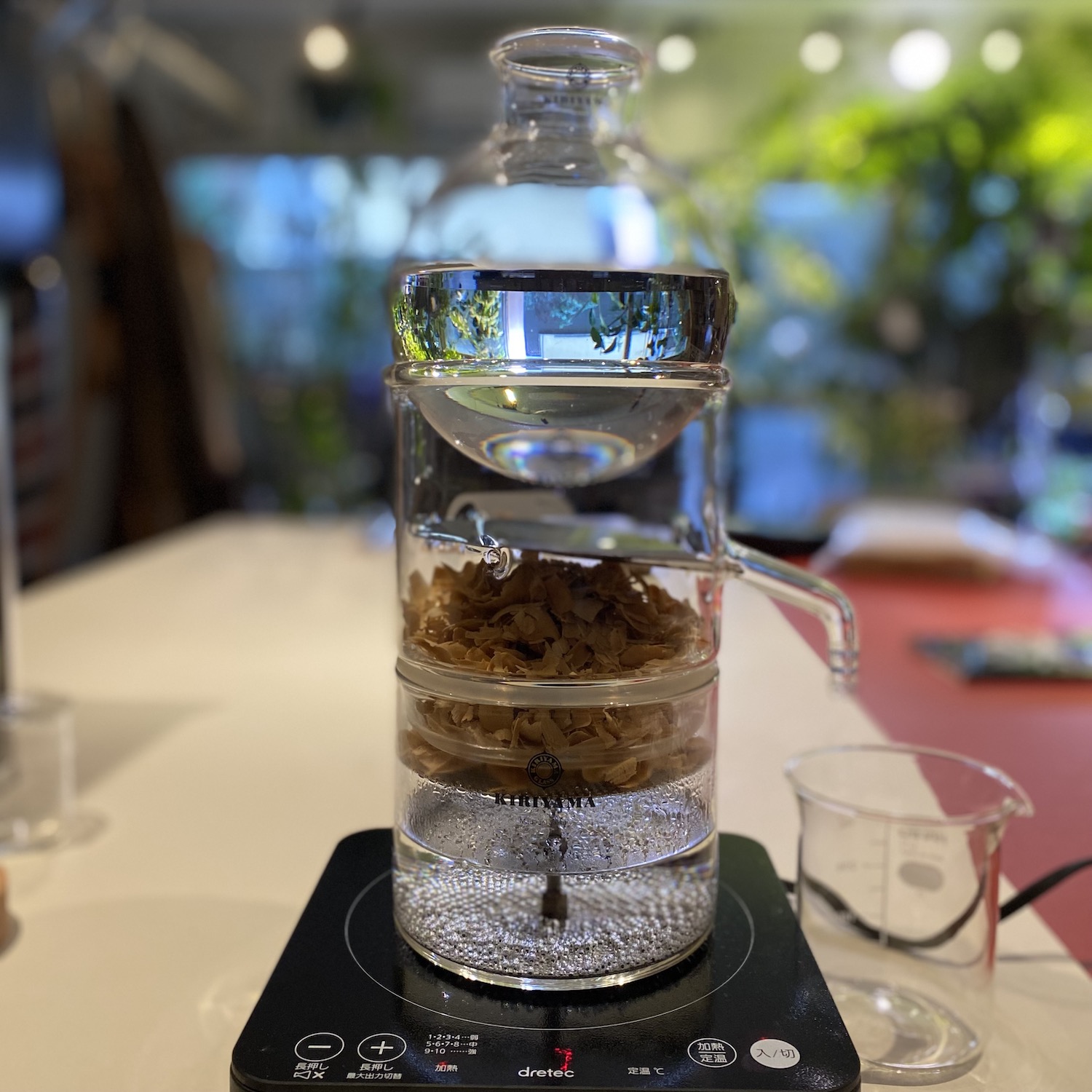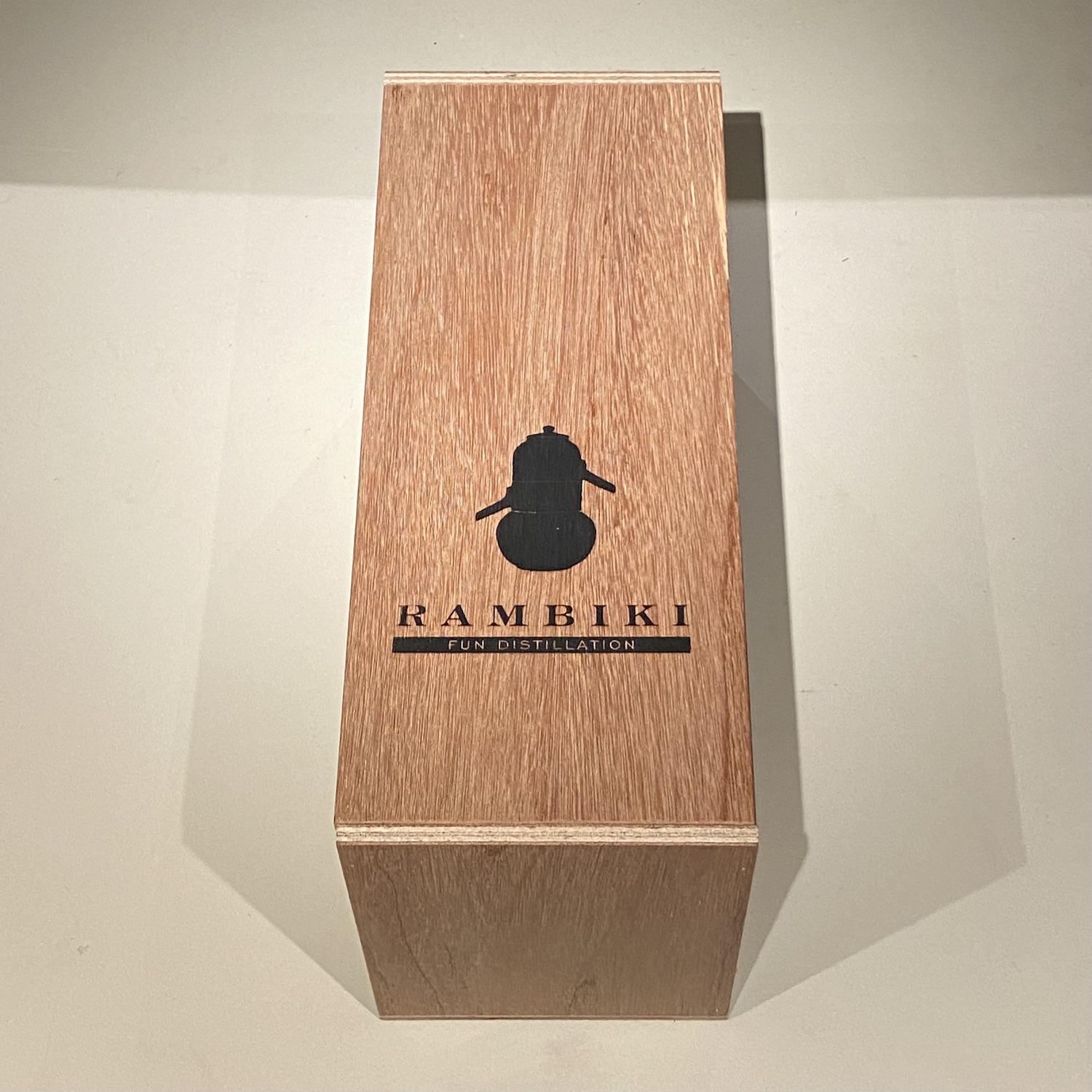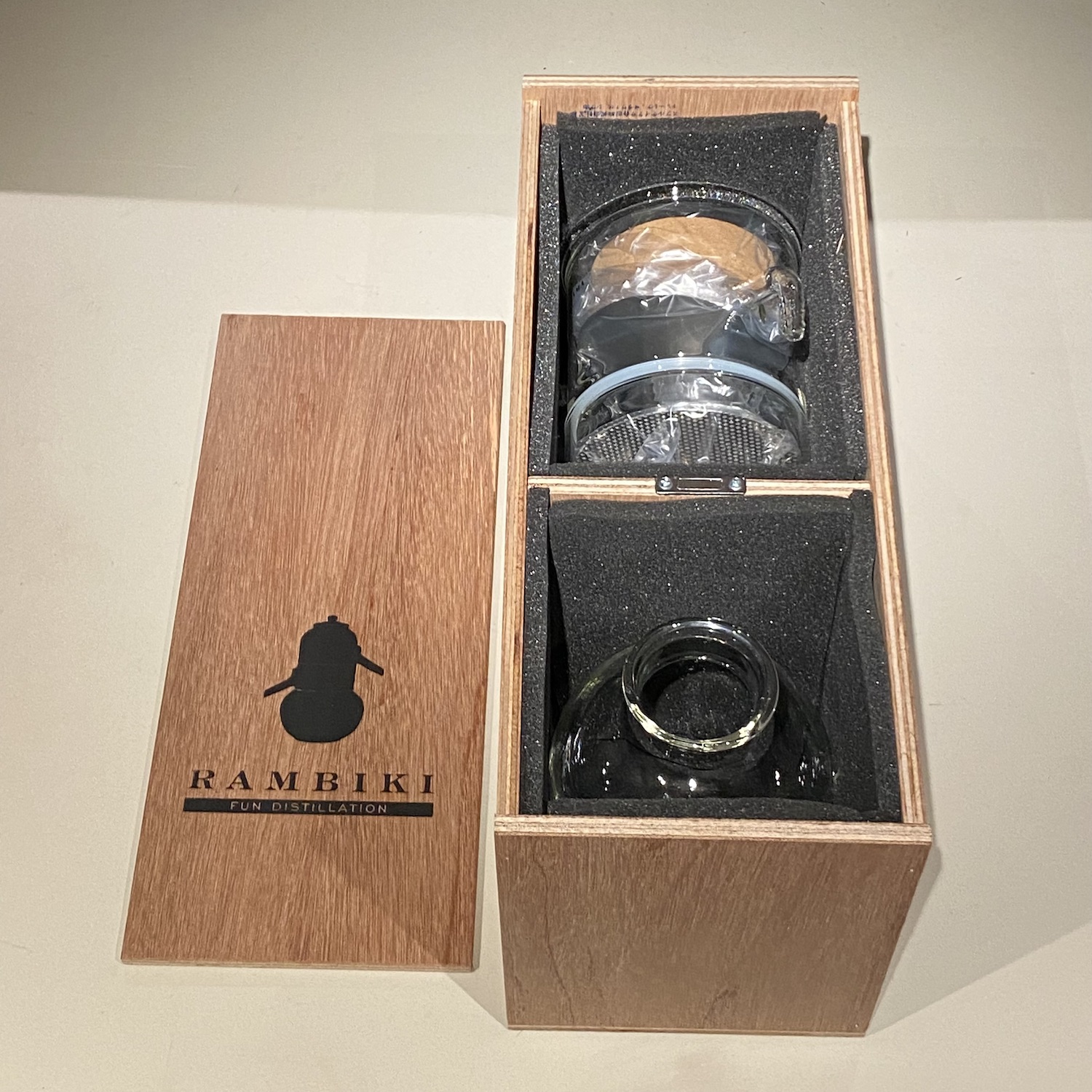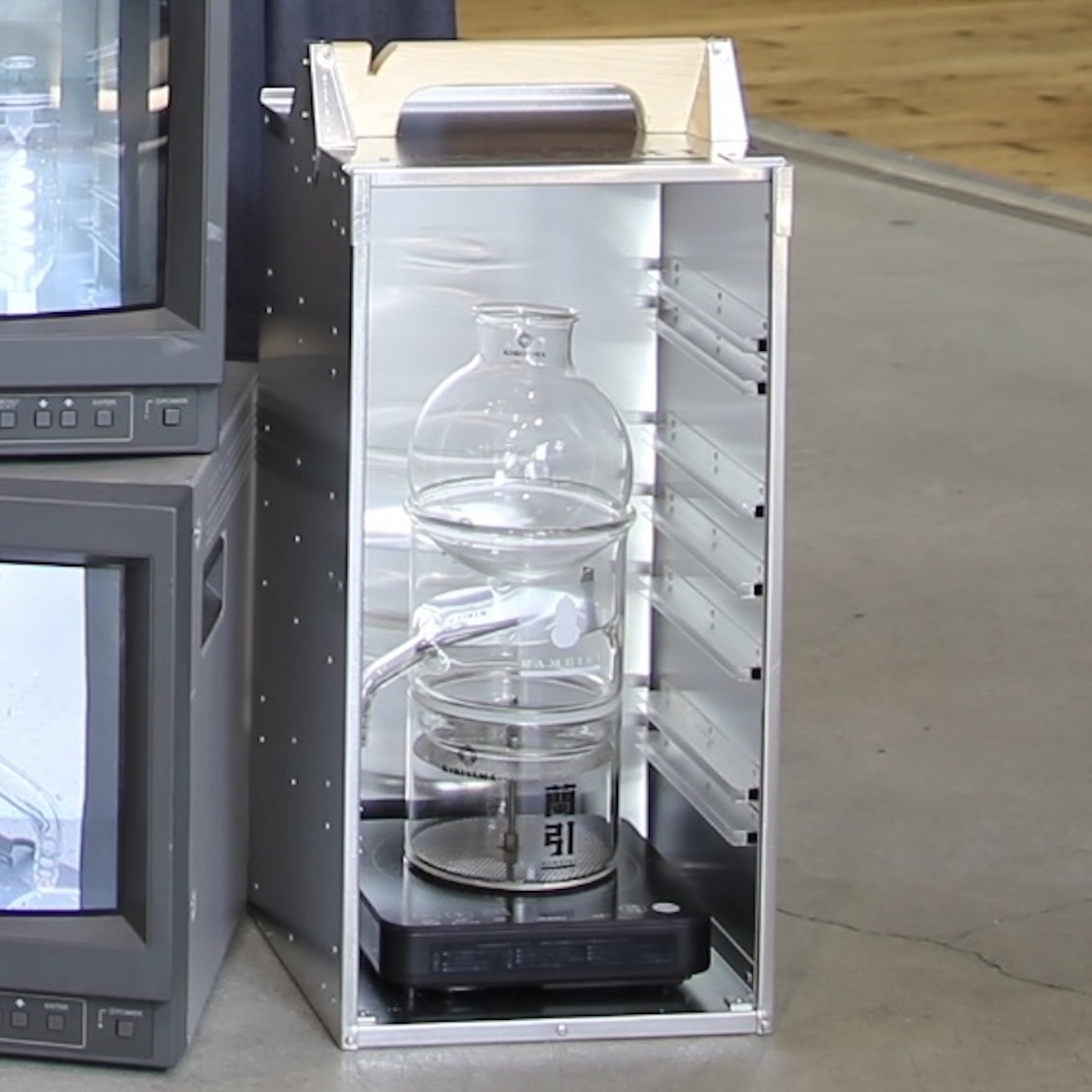 ---
Our set of small distiller with special order specifications of RAMBIKI's attention to detail. Made of beautiful heat-resistant glass for physical and chemical use by Kiriyama Seisakusho, the set can be heated and adjusted with an induction heater (weak open flames such as oil lamps can also be used), allowing you to enjoy vapor distillation with ease.
* If not in stock, delivery time is about 2 to 3 weeks.
* Please contact us by e-mail if you would like to order or visit.
* The product is sent directly from the manufacturer and only the delivery costs are charged on delivery.

---
3-tiered glass container (cooling, distilling, boiling), 2-tiered SUS perforated plate (for sample and IH), oil saucer, flask 300ml
* IH heater sold separately. If you need, you can buy it from Amazon.
* Some IH equipment may not be compatible.
* International shipping is not available.
---